Replacement Fascias & Soffits
For properties in the Stamford area
Replacement
Fascias and Soffits in Stamford
Frontline specialises in replacement soffits and fascias for properties in the Stamford area.
We supply and install quality fascias and soffits for new builds or as part of your home refurbishment project.
Our comprehensive range of new fascias and soffits reflects Stamford's varied range of properties. Therefore, it couldn't be easier to choose replacement fascias and soffits to complement the style of your home.
With our maintenance-free solutions, your new soffits and fascias will never need painting. Furthermore, all our new fascias and soffits are immune to the effects of the British weather.
The beauty of our replacement soffits and fascias is they are maintenance-free and will continue to look good for years to come.
In addition to maintenance free new soffits and fascias, we supply and install guttering to complement your property.
Giving your home roofline a stylish and maintenance-free "facelift" could be much easier and more cost-effective than you could imagine.
You will find that our replacement fascias and soffits are available in various profiles and colours. Also, our experts have compiled this extensive range to complement Stamford's varied property styles.
We have new fascias and soffits solutions to rejuvenate the appearance of your home. So whether you are looking for a traditional white roofline, contemporary shades of grey, or black, you will discover the perfect solution in our range.
Our team has many years of experience and will help you choose the correct solution for your home. Furthermore, our skilled installation team will ensure your new fascias and soffits are expertly fitted.
Installing new fascias and soffits to your home in Stamford will bring kerb appeal and add value to your property.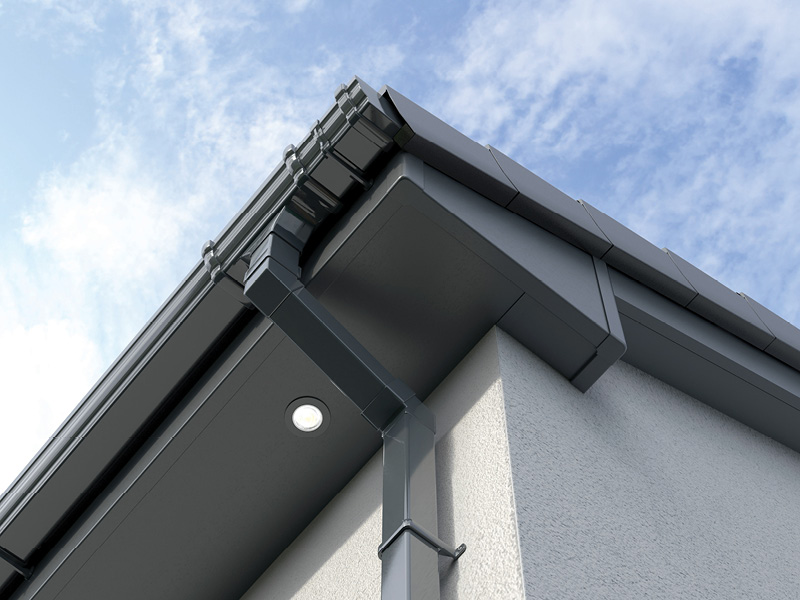 10 Year Guarantee
ON ALL ROOFLINE PRODUCTS
Fascias and Soffits are the boards that surround the roofline of your property. They run under the eaves and around the edge of your house. Over time, timber products crack, and the paint may peel away. By replacing your existing timber fascias and soffits with modern uPVC, you will eliminate the need for ongoing maintenance. In addition, you will be giving your property a new lease of life which will last for many years to come.
In addition to replacement fascias and soffits, we offer a complete range of guttering and external cladding.
Furthermore, if your home improvements include replacement windows we can provide a quotation through our partnership with Orchard Home Improvements in Stamford.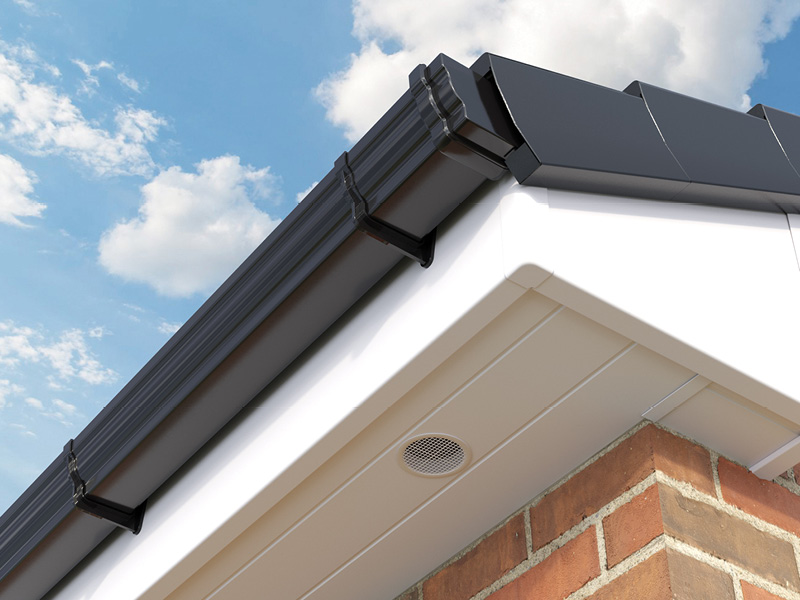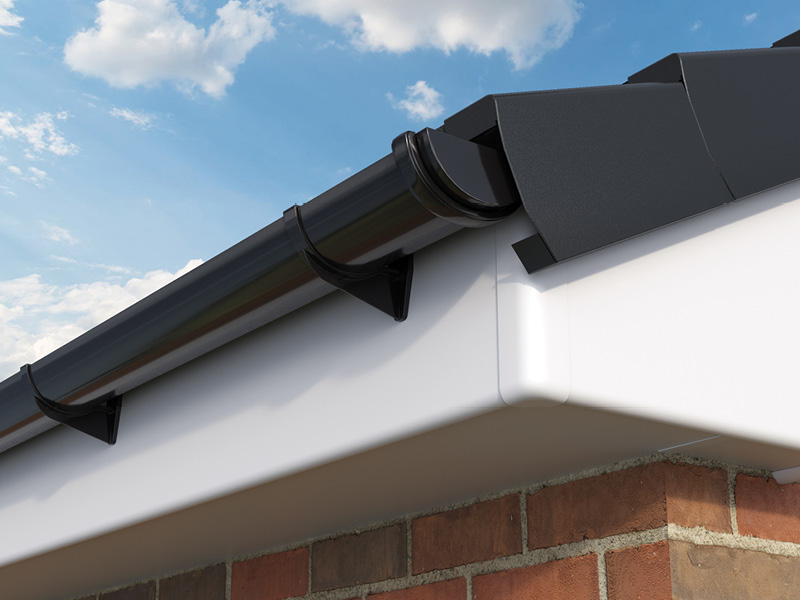 Bargeboards can significantly impact not only the aesthetics of your home but on its ability to withstand the elements. They'll redirect water and moisture away from the structure of your home, keeping it intact and ensuring longevity.
We supply and install high quality uPVC bargeboards that withstand the effects of weather and will stand the test of time.
Free Quotation
ARRANGE YOUR FREE NO OBLIGATION QUOTE TODAY